RPP-FIX-GRAPH Klej do styropianu grafitowego
Klej poliuretanowy w wersji z aplikatorem pistoletowym, przeznaczony do klejenia płyt AQUA EPS i EPS przy docieplaniu fasad i fundamentów.
Cechy i zalety
Umożliwia kołkowanie już po dwóch godzinach od aplikacji.
Jeden produkt do docieplania fasad (EPS) i fundamentów (AQUA EPS).
Wysoce wydajny, jedna puszka pozwala na docieplenie ok. 8 m2 fasady i ok. 12 m2 fundamentu.
Możliwa aplikacja w temperaturze +5°C co znacznie wydłuża sezon budowlany
Łatwy w transporcie, nie wymaga podczas prac dostępu do wody oraz prądu.
Charakteryzuje się dużą wytrzymałością mechaniczną i doskonałą przyczepnością do typowych materiałów konstrukcyjnych
Materiał bazowy
Płyty z polistyrenu ekstrudowanego XPS

Płyty styropianowe EPS

Wodoodporna płyta styropianowa AQUA EPS
Do stosowania również z
Płyty cementowo-gipsowe

Płyta gipsowo-kartonowa

Płyta wiórowa

Płyty z wełny mineralnej

Drewno klejone

Stalowa płyta warstwowa

Płyty izolacyjne

Beton

Ceramika

Profile z PCV
Instrukcja montażu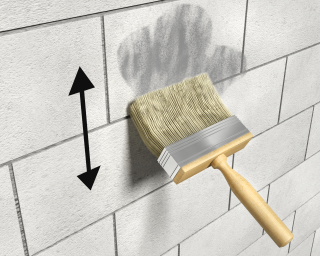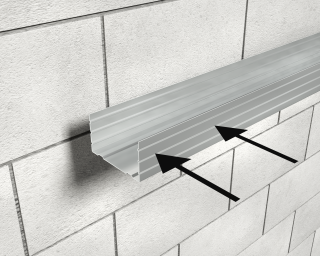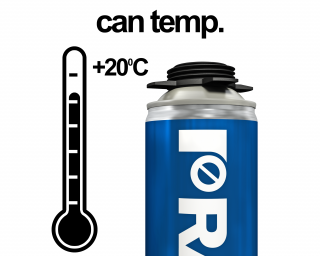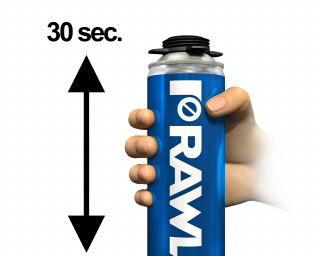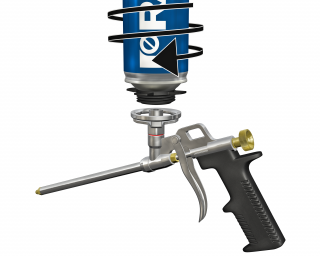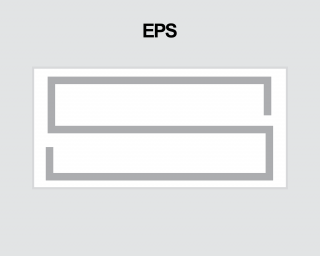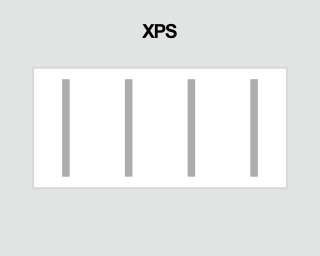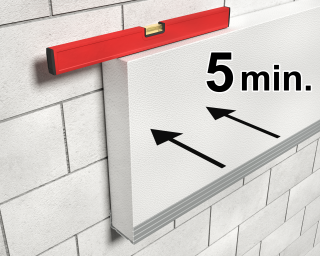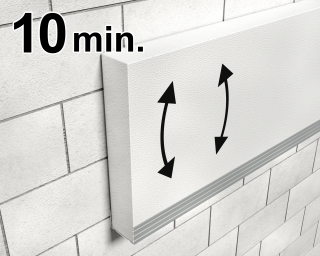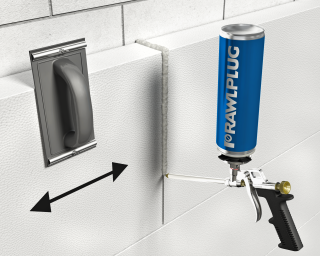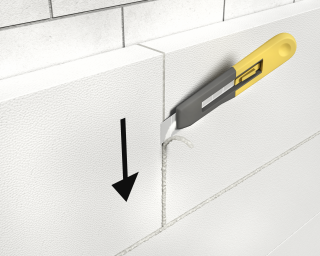 Założyć rękawiczki ochronne. Podłoże powinno być oczyszczone z kurzu, brudu, wapna, tłuszczów. Gdy powierzchnia ściany jest zabrudzona, należy ją zagruntować.
Przed przystąpieniem do klejenia płyty styropianowej konieczne jest zamontowanie listwy startowej. Mocno wstrząsnąć puszką (ok. 30 sek.) aby dokładnie wymieszać składniki.
Optymalna temperatura puszki to +20°C. Temperatura aplikacji od -5°C do +30°C. Przykręcić aplikator do puszki. Robocza pozycja pracy jest "do góry dnem".
Przy klejeniu styropianiu do fasad Styrofix nałożyć warkoczem o średnicy ok. 3 cm na płytę styropianową po obwodzie zachowując odstęp od jej krawędzi ok. 2 cm i jednym pasem wzdłuż środka płyty.
Przy klejeniu płyt hydrofobowych (AQUA EPS) na fundamentach, Styrofix nałożyć w poprzek płyty, 4 pionowymi warkoczami o średnicy ok. 3 cm zachowując równe odstępy co 20-30 cm między pasami, pozostawić 3 cm odstępu od krawędzi płyty. Dla płyt o szerokości powyżej 100 cm, nałożyć na płytę większą ilość warkoczy kleju.
Od aplikacji Styrofixu na płytę do przyłożenia płyty do fasady, lub fundamentu, odczekać max. 5 minut. Po przyklejeniu płyty dokonać korekty ustawienia za pomocą łaty montażowej. Korekta ułożenia płyty możliwa jest tylko do 10 min. od momentu naklejenia płyty. W przypadku oderwania płyt od powierzchni ponownie nałożyć Styrofix.
W narożnikach stosować dodatkowe podpory do momentu związania kleju ok. 10-15 min. Po 2 godz. płyty są gotowe do dalszej obróbki: przeszlifować papierem ściernym i przymocować dodatkowo łącznikami mechanicznymi. Szczeliny i złącza pomiędzy klejonymi płytami wypełnić klejem a nadmiar kleju usunąć metodami mechanicznymi (np. nożem).
Zdejmując pistolet z puszki należy oczyścić dyszę i pistolet (na zewnątrz i wewnątrz) czyścikiem.
Pliki do pobrania
Potrzebujesz dokumentów do innego produktu? Odwiedź naszą bibliotekę techniczną.
przejdź do biblioteki
Skontaktuj się z nami, by poznać cenę i dostępność produktu
Something went wrong... Please try again.
Wypełnij formularz swoimi danymi i wyślij zapytanie o RPP-FIX-GRAPH Klej do styropianu grafitowego
Twoje zapytanie zostanie wysłane do naszego działu sprzedaży. Prosimy wziąć pod uwagę, że nie jest to równoznaczne ze złożeniem zamówienia.