Metal, zinc-plated mesh sleeve for use with bonded anchors in hollow substrates and concrete
Features and benefits
Reduces consumption of resin and holds threaded rod in position
Optimal mechanical interlock
Dedicated for deep anchorage
Necessary for use in copy-eco system - reinforcement of suspension rod in large-panel construction systems
Product information
Product Code

Diameter

Hole diameter

Length

Stud size

d

d1

L

[mm]

[mm]

[m]

-

SP-CE-R08

10

12

1000

M8

SP-CE-R10

12

14

1000

M8-M10

SP-CE-R12

14

16

1000

M12

SP-CE-R16

20

22

1000

M16

SP-CE-R20

26

28

1000

M20
Applications
For use with R-STUDS threaded rods in hollow base materials
Installation guide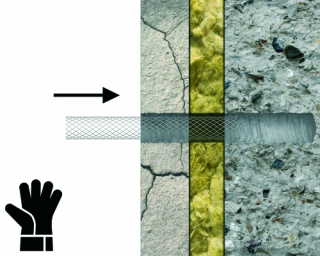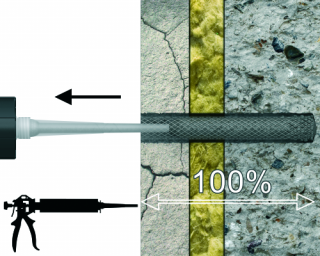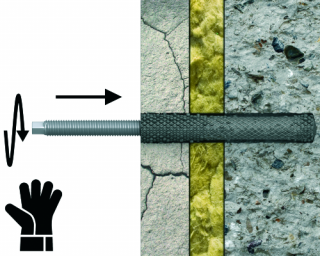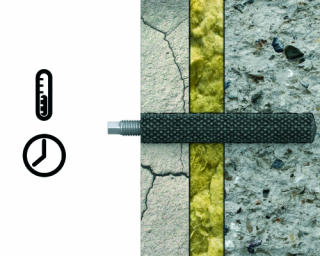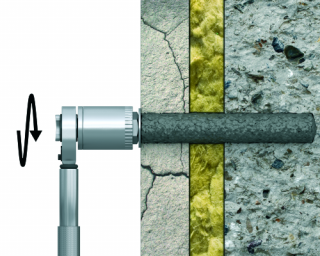 Drill the hole and clear it with steps proper for the used substrate.
Insert the mesh into pre-drilled hole, inject the resin and apply the stud.
Apply the curing time given on the label of bonded anchor.
After full curing of the resin complete the installation using torque indicated in proper ETA assesment.
Downloads
Need documents for other product? Visit our Technical Library.
go to library
Skontaktuj się z nami, by poznać cenę i dostępność produktu
Something went wrong... Please try again.
Wypełnij formularz swoimi danymi i wyślij zapytanie o Wire Mesh Sleeves
Twoje zapytanie zostanie wysłane do naszego działu sprzedaży. Prosimy wziąć pod uwagę, że nie jest to równoznaczne ze złożeniem zamówienia.