R-STUDS Metric Threaded Rods – Steel Class 1.4529 HCR, Flat Head
Threaded rod made out of an austenitic special steel 1.4529 HCR classified in the highest corrosion resistance class
Features and benefits
Stainless steel 1.4529 HCR is characterized by its high resistance to local corrosion phenomena, such as crevice corrosion, pitting, or chlorine-induced stress corrosion cracking
It demonstrates excellent mechanical properties and can be used in a wide temperature range
In contact with sulphuric or phosphoric acid, or chlorides and salts, it offers excellent resilience and resistance to wear
High-performance bonded anchors offer high load-bearing capacities
Can be post-installed through fixture in some cases. (Consult technical advisory service)
Flat head for quick manual installation without a setting tool
Product information
Size

Product Code

Anchor

Fixture

Diameter

Length

Max. thickness tfix for:

Hole diameter

Max. thickness tfix for:

d

L

hnom, 6d

hnom, 12d

df

hnom,min

hnom, 12d

[mm]

[mm]

[mm]

[mm]

[mm]

[mm]

[mm]

M8

R-STUDS-08110HCRFL

8

110

52

4

9

40

4

M10

R-STUDS-10130HCRFL

10

130

58

-

12

48

-

M12

R-STUDS-12160HCRFL

12

160

73

1

14

65

1

M16

R-STUDS-16190HCRFL

16

190

75

-

18

71

-

M20

R-STUDS-20260HCRFL

20

260

117

-

22

117

-
Installation guide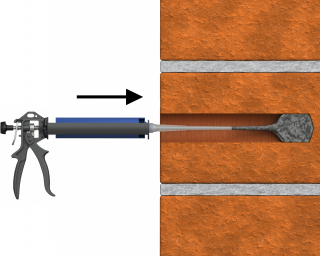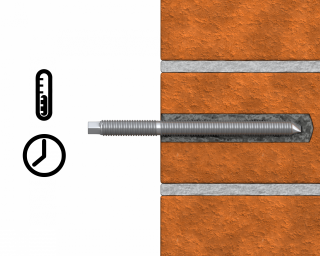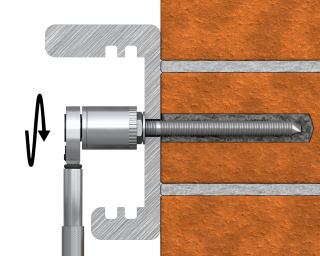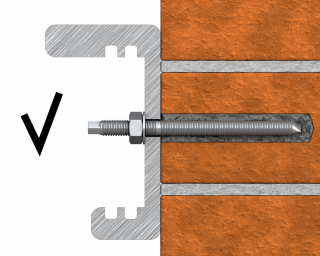 Drill hole to the required diameter and depth for stud size being used.
Clean the hole thoroughly with hand pump and hole brush
If required, insert the mesh sleeve into position
Fill hole with the required resin to the recommended fill level. (Follow the relevant instructions for the resin product)
Insert the threaded stud slowly and with a slight twisting motion, until the required embedment depth is reached
Leave undisturbed until curing time of resin has elapsed
Attach fixture and tighten the nut to the required installation torque
Downloads
Need documents for other product? Visit our Technical Library.
go to library
Skontaktuj się z nami, by poznać cenę i dostępność produktu
Something went wrong... Please try again.
Wypełnij formularz swoimi danymi i wyślij zapytanie o R-STUDS Metric Threaded Rods – Steel Class 1.4529 HCR, Flat Head
Twoje zapytanie zostanie wysłane do naszego działu sprzedaży. Prosimy wziąć pod uwagę, że nie jest to równoznaczne ze złożeniem zamówienia.