Dosing piston plug R-NOZ-P
Features and benefits
Full control over the degree to which the hole is filled with resin
Uniform resin injection into the hole
Absence of air bubbles in the hole.
Dispensing of the appropriate volume of the resin.
Product information
Product Code

Drill diameter

[mm]

R-NOZ-P-16-26

16-26

R-NOZ-P-28-50

28-50

R-NOZ-P-SET

16-50
Base material
Concrete C12/15-C50/60
Applications
For use in a wide range of fastening applications in concrete and solid masonry structures
Rebar dowelling
Copy-eco systems
Rebar missed-outs
Rebar
Installation guide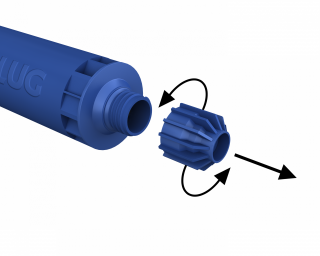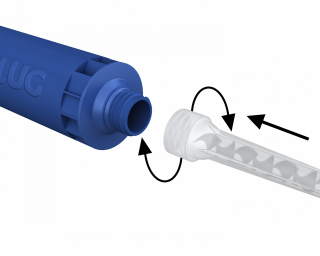 Prepare the resin for the application.
Cut the PISTON PLUG with the required hole diameter.
Insert the hose with piston plug into the bottom hole.
Discard about 10 cm of unmixed resin, then connect the other end of the hose to the resin mixer.
Start dispensing the resin: the resin being injected will now be pushing the plug out of the hole (like a piston)
Downloads
Need documents for other product? Visit our Technical Library.
go to library
Skontaktuj się z nami, by poznać cenę i dostępność produktu
Something went wrong... Please try again.
Wypełnij formularz swoimi danymi i wyślij zapytanie o R-NOZ-P Dosing Plug
Twoje zapytanie zostanie wysłane do naszego działu sprzedaży. Prosimy wziąć pod uwagę, że nie jest to równoznaczne ze złożeniem zamówienia.