Cutter accessory for counterbored installation of TFIX hammer-in facade insulation fixings
Features and benefits
Precise tool construction allows to cut polystyrene, polyurethane and mineral wool boards
Countersunk installation (with post-installed insulation cap) reduces heat transmission and results in a homogenous insulation surface.
Cost-saving solution, as countersunk installation allows selection of shorter fixings.
Product information
Size

Product Code

Milling depth

Rivet

Head size

L

Sw

[mm]

Ø63

R-KFS-63

10

10
Base material
Polystyrene (EPS) Boards

Mineral Wool Boards
Applications
External Thermal Insulation Composite Systems (ETICS)
Polystyrene (EPS) boards
Polyurethane (PU) boards
Mineral wool (MW) boards
Installation guide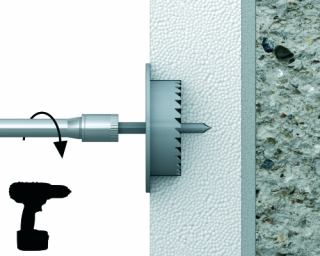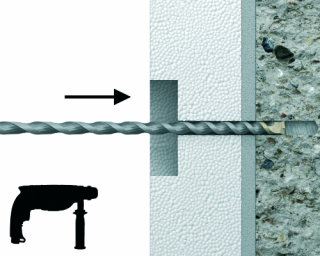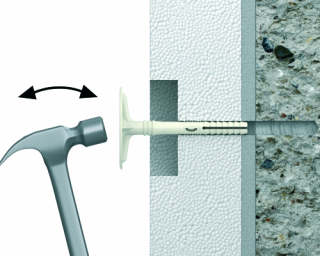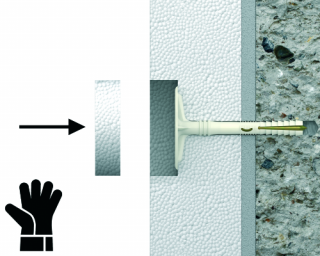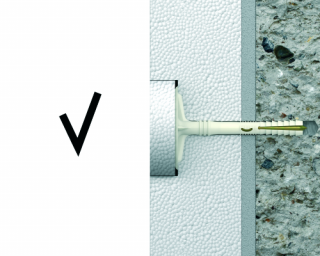 Cut the hole in insulation board
Insert cap into countersunk hole in insulation board following installation of the facade fixing
Downloads
Need documents for other product? Visit our Technical Library.
go to library
Skontaktuj się z nami, by poznać cenę i dostępność produktu
Something went wrong... Please try again.
Wypełnij formularz swoimi danymi i wyślij zapytanie o R-KFS Counterbore cutter
Twoje zapytanie zostanie wysłane do naszego działu sprzedaży. Prosimy wziąć pod uwagę, że nie jest to równoznaczne ze złożeniem zamówienia.