R-FX-N-K Nylon hammer-in fixing with mushroom head
The hammer fixing with mushroom head made from best quality nylon for fast, simple, cost-effective installations
Features and benefits
Rapid hammer-set installation reduces the time required and allows for cost-effective, high-volume installation.
Combination of PZ recess and the helical thread makes removal of the nail possible, facilitating disassembly when necessary.
The extensive range of lengths and diameters mushroom head type plug ensures availability of the correct fixing for every scenario
Designed for push-through installation.
Nylon material for best quality
Product information
Size

Product Code

Plug

Fixture

Nail

Diameter

Quantity

Diameter

Length

Max. thickness

Hole diameter

Length

Diameter

d

l

tfix

df

L

D

d1

[mm]

[mm]

[mm]

[mm]

[mm]

[mm]

[mm]

[pcs]

Ø6

R-FX-N-06K080

5.9

80

51

7

84

3.8

12.5

100
Base material
Concrete

Solid Brick

Solid Sand-lime Brick

Lightweight Concrete Block

Hollow Lightweight Concrete Block

Aerated Concrete Block
Installation guide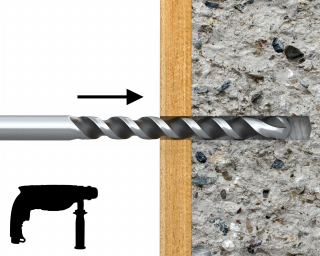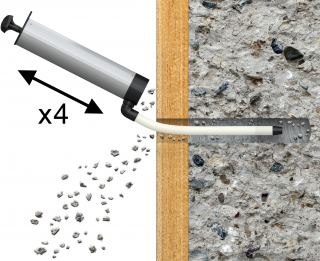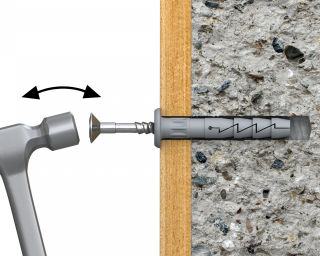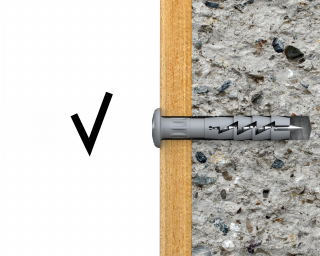 Drill a hole of required diameter.
Insert FX plug into hole through fixture.
Hammer the nail into the plastic sleeve until fixing is secure and flush with the fixture.
Downloads
Need documents for other product? Visit our Technical Library.
go to library
Skontaktuj się z nami, by poznać cenę i dostępność produktu
Something went wrong... Please try again.
Wypełnij formularz swoimi danymi i wyślij zapytanie o R-FX-N-K Nylon hammer-in fixing with mushroom head
Twoje zapytanie zostanie wysłane do naszego działu sprzedaży. Prosimy wziąć pod uwagę, że nie jest to równoznaczne ze złożeniem zamówienia.