R-DB Ceiling screw-in solution with washer + R-WBT
Screw-in system for fastening ceiling and acoustic insulation boards
Features and benefits
Easy removable solution helps to replace the insulation board if necessary
Screw for concrete substrates, TX25 head. Shape and type of the thread specially design to allow connecting to concrete and wood.
Special zinc flake corrosion-resistant coating for anti-corrosion protection.
The drill point is designed to provide a fast and hassle-free installation in the steel. Sharp point of the drill prevents movement of the surface of the fixture.
Wide retaining plate improve pull-through insulation loads for the fixing point
Flange ensures flush fit to insulation surface.
Base material
Concrete C20/25-C50/60
Installation guide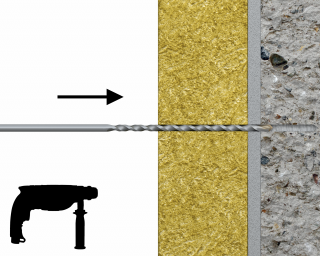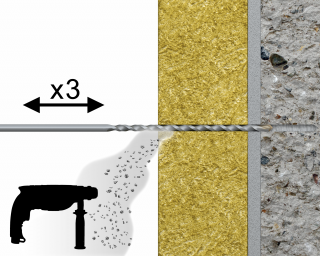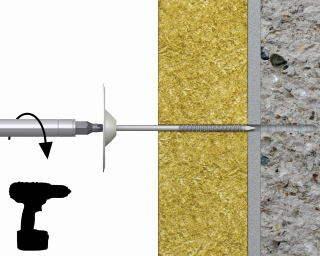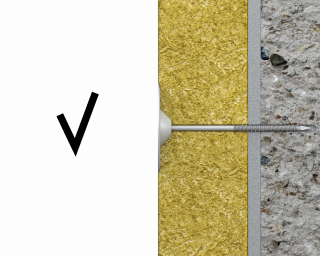 Drill a 5mm diameter hole perpendicular to the surface of the substrate
Clean drilled hole 3 times.
Use a standard bit for installation
The upper part of the plate must be flush with surface
Properly set insulation fixing
Downloads
Need documents for other product? Visit our Technical Library.
go to library
Skontaktuj się z nami, by poznać cenę i dostępność produktu
Something went wrong... Please try again.
Wypełnij formularz swoimi danymi i wyślij zapytanie o R-DB Ceiling screw-in solution with washer + R-WBT
Twoje zapytanie zostanie wysłane do naszego działu sprzedaży. Prosimy wziąć pod uwagę, że nie jest to równoznaczne ze złożeniem zamówienia.