POK-06-ALZN Circular 76mm
Steel washer with special form for roofing applications, for use with all types of roofing screws.
Features and benefits
Round washer made of zinc plated sheet. Its sculpted shape allows for trouble-free installation using a dedicated rigid mounting screws for hard roof insulation.
Product information
Product Code

Aluminum washer

Hole diameter

Plate diameter

Thickness

d

D

t

[mm]

R-POK-06-ALZN

6.5

76

0.7
Base material
Metal Sheet & Profiles

Timber

Chipboard

Plywood

Concrete

Concrete Slab
Applications
Systems of mechanically fastened flexible roof waterproofing membrane
Installation guide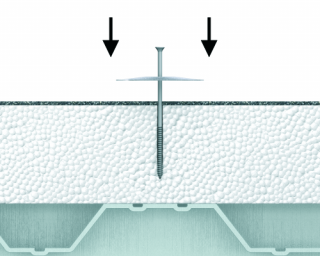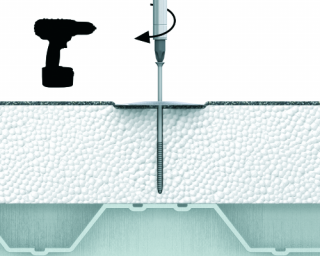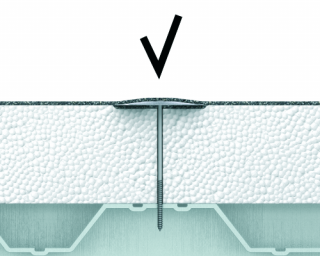 Position POK washer on insulation and insert: WCS,WW screw
Using drilling machine, drive the screw into substrate until fixing depth is reached
Downloads
Need documents for other product? Visit our Technical Library.
go to library
Skontaktuj się z nami, by poznać cenę i dostępność produktu
Something went wrong... Please try again.
Wypełnij formularz swoimi danymi i wyślij zapytanie o POK-06-ALZN Circular 76mm
Twoje zapytanie zostanie wysłane do naszego działu sprzedaży. Prosimy wziąć pod uwagę, że nie jest to równoznaczne ze złożeniem zamówienia.